Enter goes Digital

Catching up with the modern technology Enter releases 2 CD:s.

The first CD is a compilation called Dr Pepper's Datapop Party Poppers. It contains the best songs from A plastic Entertainment and Tilt plus some unreleased bonus tracks. Are you interested in buying it? Then contact click here!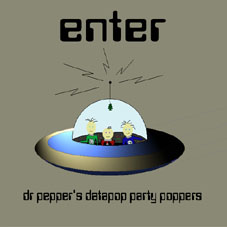 The second CD was supposed to be the long awaited demo Shaggy Road. Instead we bring you a live recording from 2003 featuring nine songs, five old and four new.